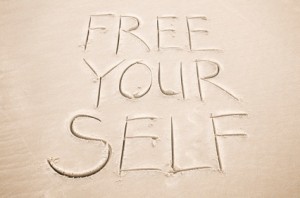 "I can finally be who I really am!"
When I first started Michelle's Mission Permission program, my relationship with food was so incredibly screwed up that I was afraid to eat. It was abusive, out of control, demoralizing, and isolating. I wanted to divorce food and never see it again.
Michelle helped me recognize, acknowledge, and embrace the belief that I can have a respectful relationship with food. With this internal shift, the entire universe shifted for me. Our work in Mission Permission validated my conviction that food and my weight weren't the problem.  Given permission, I was able to let go of old judgments, thought patterns, and habits that kept me stuck.  Doing so improved my self-awareness and allowed me to heal my relationship with myself and with others. 
Food is no longer my nemesis. I enjoy food for its nourishment and 
beauty. It feeds all my senses! During the program I looked at my body for the first time in twenty years and was 
appreciative of all it's done for me in spite of the abuse I've heaped 
upon it. I can finally be who I really 
am. I see and experience myself differently. I am not fat. I am curvy. Really curvy. It's great!!
What I've learned continues to impact every aspect of my life. As I was able to relate to food in an honest, open way, I learned to do the same in relationship to my family and friends, finances, health, work, intellectual pursuits, recreation, and even my environment. I enjoy life. I enjoy being myself. I enjoy food. My world is beautiful in every aspect, including those places between a rock and a hard spot.
Most importantly, what I learned about my relationship with food led me to continue working with Michelle to more clearly define and pursue my life's purpose. It was hard work getting underneath all the false beliefs to what is real for me, but absolutely worth the effort. And, it was fun!
– Carrie Barton, Age 54