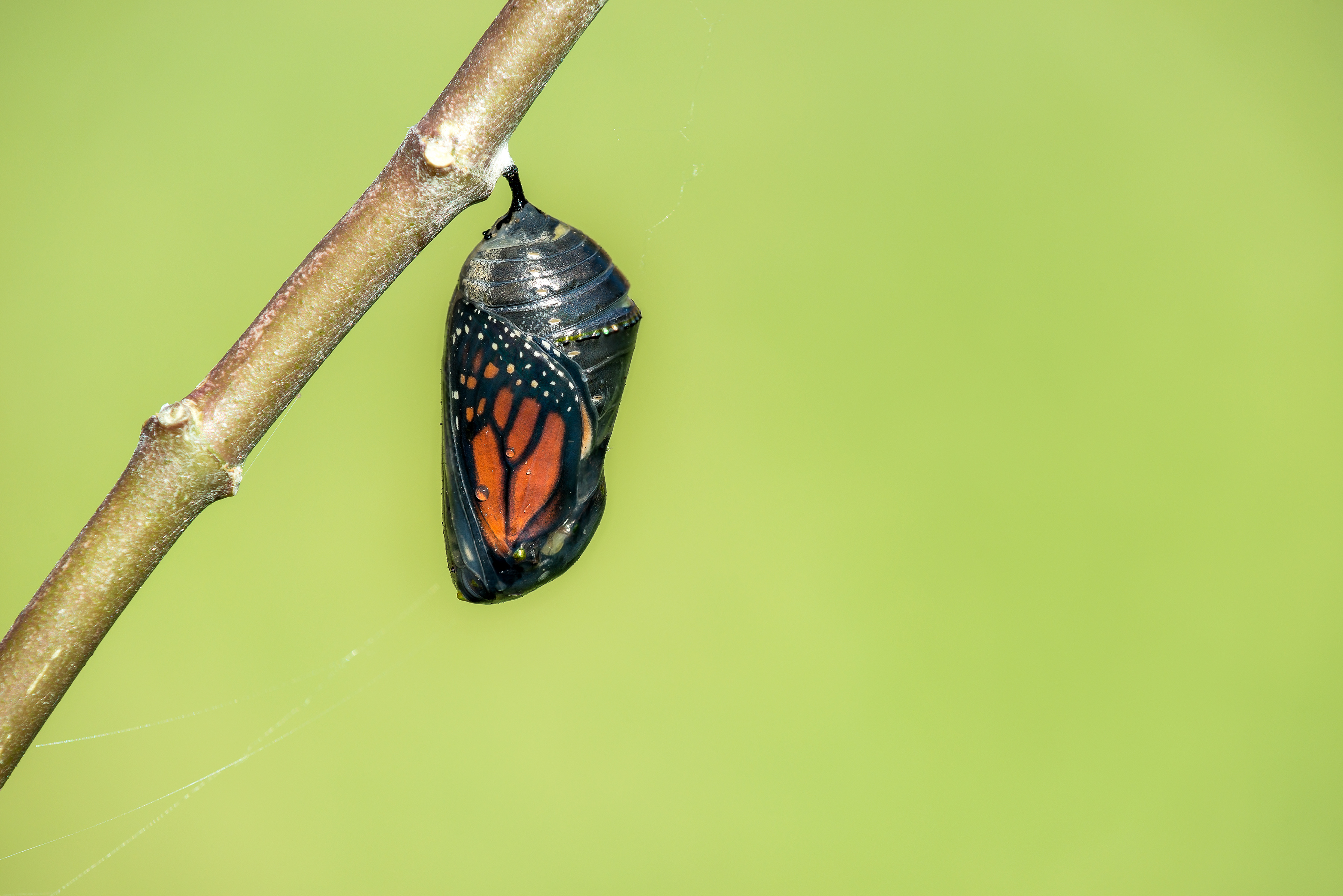 Hey, It's Michelle, remember me?
It's been a long, long time since I've reached out (10 months to be exact).  Perhaps you've forgotten my name by now, or perhaps you've wondered what happened to me… did I get lost?
The answer is yes.  I got very lost.
To refresh your memory, you're probably receiving this email because you signed up to learn from me about healing your relationship with food, or about reclaiming your power to live a well-nourished life.  You, too, wanted to learn how to be fearless.
And it might have looked like I had it all figured out.  There I was teaching and speaking and making videos and sharing all the ways to make fear your bitch with food and otherwise.  "Choose love over fear!"  You know the drill.
You saw me living the entrepreneurial dream, spending half of my time at the coast with my handsome boyfriend and enjoying decadent meals and sensual, hedonistic Saturdays. You saw me posting photos of beautiful desserts and blogging about the freedom of eating pizza without guilt.
Yes, I had the eating fearlessly part figured out, but the rest… not so much.
So, in the way that illusions often do, it all came to a screeching halt – well, more like a slow and agonizing death.
If there's one thing I've come to know about my soul, it's that it won't allow me to be out of integrity.  It simply won't support my personality in pursuing interests that aren't fully aligned.  How can I teach fearlessness if i'm not walking the talk?  There was something big, right under my nose, that I was missing.  
Which is why the moment I published my new Live & Eat Fearlessly website and gave the biggest speech of my life last summer, all the passion and enthusiasm I had for teaching this drained out of me as if the plug had been pulled from the bathtub.  
Not only could I not summon an ounce of inspiration or creativity to share, every iota of life force energy I could muster was going toward trying to hold together the fragments and shards of a relationship that was never really whole in the first place.   
I was giving myself away, piece by piece, thinking I was choosing love over fear.
With every insecurity I felt (for good reason), I decided it must be a trigger of my own wounds…  something I needed to fix in me so I would need less from him.
I ignored my body's signals and said yes to things that were really a NO, because that must be his wounds talking, so I just needed to apply more love, understanding and forgiveness. 
I invested countless hours and dollars in relationship coaching and training, trying to heal my stuff and learn skills so I could be a better and more loving partner.
All along I thought I was choosing love, but I now see that the underlying intention was fear (please don't leave).
So, as fate would have it, through repeated betrayal and abandonment of myself, I ultimately attracted just that from another.
I was working really hard to be a good partner to a man who didn't really want to be partnered.
There's a way in which spirituality can become self-abusive, and that's exactly what unfolded for me.  In her new book White Hot Truth, Danielle Laporte refers to this as the "spiritual bypass" – you should check it out.
That lingering place in me that believes I need fixing, the same part that fed my troubled relationship with food for 2 decades, transferred right on over to my relationship with relationship.
What a sneaky motherfucker. (Actually it's no coincidence.  Food and love and self-worth… they're deeply connected.)
As a result, what could have been concluded with brevity and dignity dragged out over months… years actually.
Losing what we shared and the dreams I had for the relationship was excruciating, but what was even more painful was the loss of myself and the creative paralysis that accompanied that loss.  And that is 100% my responsibility.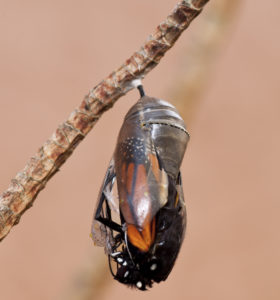 So that's where I've been for the last 10 months… in the process of coming totally undone. Burning in the fire of self-abandonment.  Melting into liquid goo like the caterpillar in the chrysalis. Which I have to tell you, hurts like hell.
(In addition to the end of the relationship, I'm becoming and empty nester and I'm turning 50 this year… talk about a transitional state!)
But, I can feel wings starting to form, and that's part of why I'm sharing this with you.
I'm a true believer that after every breakdown there is a breakthrough. 
And I'm a true believer that your purpose is in your pain.
So if there's anything I uncover in my pain that I think may be helpful to you, you can count on me to share it.
What's next, you ask?
I'm not sure.  I'm still healing and harvesting the gifts and lessons of this experience.  And I know there are many, for which I'll be eternally grateful to both of our souls for what they agreed to play out through this dance. 
I'm also not sure what I want to teach or how I want to teach it.  I just know that I've missed doing my soul work, and I've missed serving YOU.
But I can tell you this, I'm planning a comeback, and it's going to be BIG.  
Together we can get to the bottom of why we give ourselves away with food and in love, and we can find a new way of allowing ourselves to be truly full and nourished, on every level. 
And I can also tell you that I still believe in love.  More than ever.
xoxo,
Michelle
I'd love to hear from you!  Have you ever given yourself away in relationship or stayed too long? How did it impact you?  What did you learn?  Let me know in the comments below.