Ways To Work With Me
---
The 'Make Food Your BFF' 21-Day Cleanse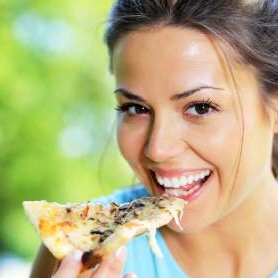 21 Days Of Inspiration and Best Practices to Help You Detox Your Relationship With Food, Naturally Ignite Your Metabolism, And Love The Body You're In
Unlike any restrictive dietary cleanse, this "detox" is designed to clean up your relationship with food.
The Make Food Your BFF Cleanse attends to your body, mind and soul. It's designed to help you clear out toxic beliefs that have been hijacking your relationship with food so that you are naturally drawn to healthy choices. There is no deprivation, no dieting, and no weird concoctions to drink. There's nothing but 21 days of self-love and nourishment!
---
Live & Eat Fearlessly Essentials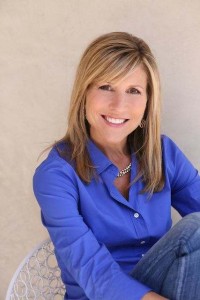 6 Steps To Detox Your Relationship With Food
In the Live & Eat Fearlessly Essentials program I teach you powerful concepts and strategies to break the restricting/overeating cycle once and for all, reclaim your power with food, and boost your metabolic power long-term. These are proven principles that have helped thousands of people lose weight – and gain life – without dieting or depriving themselves. You'll see that you actually CAN eat all the foods you love without going overboard or gaining weight, and in this program I'll show you how.
More importantly, I'll show you how to make your LIFE more nourishing, so that your are soul-fed and the shifts in your relationship with food are natural and long-lasting.
And this program is packed with built in support and learning, with specific steps, strategies and actions you can take, including many of my own best personal practices and those that have worked for my private clients.
---
Live & Eat Fearlessly Mastery: Private Coaching Program
Each year I offer a limited number of spots in my private coaching & mentoring program to help you detox your relationship with food and access all the permission you need to live, love, eat and play full-out as your true radiant self!
On this fun and intensive journey, I will lead you through my step-by-step system involving the latest mind-body nutrition strategies and the powerful insights of eating psychology.
This opportunity is a great fit for you if:
You are food are "frenemies" – alternating between it being your most trusted companion and your arch nemesis
You've been living in a self-imposed prison of food rules and restrictions, and you frequently evaluate yourself as "good" or "bad" depending on how you've eaten or exercised that day.
You experience uncontrollable urges to overeat "bad" foods
You've been unable to achieve lasting weight loss, losing and finding the same 10-20-30 lbs. over and over
You avoid mirrors and often can't stand to be in your own skin
You'd like to be free of having your mood dependent on the number on the scale, and of the obsession with food, weight, and counting (calories, points, fat grams, carbs, etc.)
You've tried everything to fix this problem, you are tired of betraying yourself with broken promises, and you are FED UP with depriving yourself!
Your issues with your body or your weight are holding you back from things you'd like to experience in life, or are impacting your relationships, work or finances
You are ready and willing to look at dieting, food and your body in a whole new way, and you don't want to waste any more time!
You are ready to reclaim your permission to eat fearlessly and sink your teeth into a more nourishing life!
---
For more information please email support@unlockyourpossibility.com and we will set up a complimentary 30-minute chat to explore which of my programs is the best fit for you.
See what my clients have experienced>
Other Stuff I Do to Promote Possibilities Includes:
Group Teleseminar Programs
Virtual & In-Person Workshops
Writing Articles for your Newsletters and Publications
For more information or to be notified about any of the above, please email support@unlockyourpossibility.com