So last weekend, I ate a lot. And not just a lot in general, but a lot of rich, decadent things like Armenian Su Boureg (a layered noodle, cheese and butter dish) and homemade meyer lemon pie!
It was fabulous, until I noticed a sneaky old voice in my head that whispered, "Oh boy, Michelle, you really went too far. Better not eat tomorrow, or just have green smoothies or tea, double up your workouts, yadda yadda yadda."
Thankfully I know enough now to call bullshit on this voice. So I made this video for you (from the beach!) on how I've learned to recover from an eating setback – without dieting or depriving myself in any way.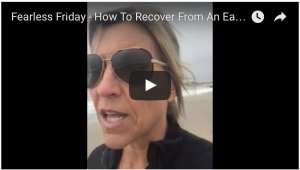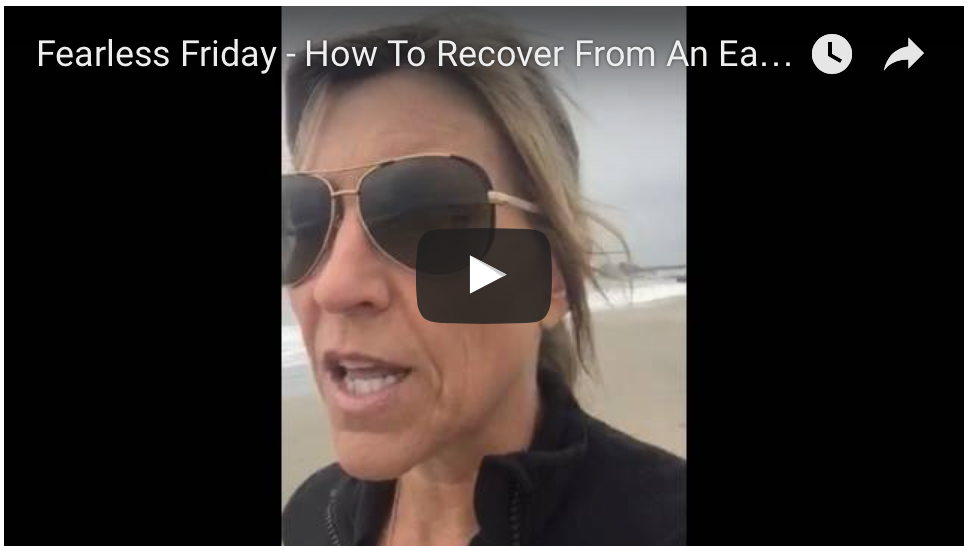 Here are a few more of my morning-after do's and don'ts, to help you realign with nourishment, truth and freedom.
What NOT to do:
Don't beat yourself up. There's no need to judge or punish yourself for the supposed crime of eating. Stressing out only signals your body to hold onto weight and messes with your natural appetite regulation.
Don't step on the scale, no matter what! In fact, throw that darn thing out. There's NO WAY your body could have changed significantly since yesterday anyway.
Don't skip breakfast, lunch or otherwise attempt to starve yourself. This will only send starvation signals to your body, halt your metabolism and set you up for overeating again. Plus, running on an empty tank isn't good for you or anyone around you!
Don't punish your body with over-intense or lengthy exercise above and beyond your normal routine. This also creates metabolism crippling stress chemistry and could set you up for an injury.
The RIGHT way to get back on track:
Resume your normal eating routine as soon as possible, and listen to your body. If you really tune in and stay present and aware with your meals, you may find you naturally want to reduce your portion size a bit. Your body will know what to do. Food is fuel for your body and your mind.
Ride the metabolic wave! If your previous day's indulgences were high in carbohydrates, borrow from the practice of Carb Cycling, which involves alternating days of high and low-carb ingestion. Eating carbs actually gives your body a metabolic boost. The next day, maximize calorie burning by replacing some of your usual carbs with healthy fat and protein and extra veggies. Remember, food is fuel for your metabolism and your body is self-adjusting.
Hydrate, hydrate, hydrate! Drinking plenty of water or green or herbal tea throughout the day will help flush your body of waste and toxins. Water itself is the most effective diuretic there is, so don't worry about creating extra "water weight." Staying hydrated also helps to naturally regulate appetite so that you feel satisfied throughout the day.
Above all remember that YOU are so much more than the exact measurement of your waist on any given day.
And if you really want to move beyond eating setbacks, drop the judgement around food in the first place. The only reason you label it a setback is that you have a pre-judgement around what or how much you should or shouldn't eat in the first place. There's nothing to correct if you didn't do anything wrong.
At that point it's just you and your body and soul having a 3-way conversation, moment to moment, to answer the question, "What would truly nourish me right now?"
What helps YOU move on from an eating setback? Please post your takeaways below, I'd love to hear from you!