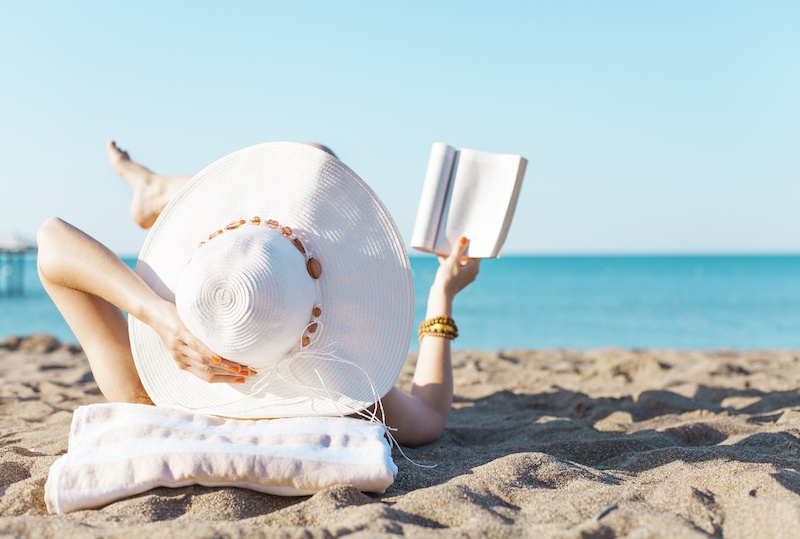 Thank you SO much for the warm welcome back to writing a couple of weeks ago!
I'm overwhelmed by the supportive comments and messages of gratitude I received for my long-overdue post about why I've been out of touch the past 10 months.
If you missed it you can get the scoop here
Let's just say 2017 has forced me to take a deep an honest look at all the ways in which fear has still been influencing my life, and how I've been coping with it.
I recently decided to do a review of my habits, and I noticed that before I've even finished one personal growth book, I've already discovered another aspect of myself potentially in need of healing or fine-tuning and ordered 3 more books on that topic.
Quite honestly, it's exhausting. 
In essence, I forgot the thing I remembered 7 years ago (the thing that allowed me to leave an unfulfilling marriage, release 20 years of emotional eating and chart a new course for my life) and that is:  There's nothing wrong with me.
(And there's nothing wrong with YOU.)
So I've made a decision… and a commitment…
Effective immediately, I'm quitting personal growth.
Does that mean I'm giving up coaching, writing, and supporting women around Living & Eating Fearlessly?
No way.
Does it mean I'd rather be unconscious than awake (or at least more awake than I was a few years ago)? 
Not by a long shot.
What it does mean is that I'm taking a personal hiatus from all things related to self-help and self-improvement… that includes books, lectures, seminars, programs and basically anything that involves trying to fix myself in any way.
This is no small feat, given that I have a stack of personal growth books next to my bed at all times, as well as piles and shelves of them all over the house.
Don't get me wrong, I'm a huge fan of personal development.  It's transformed my life in so many ways. I could literally geek out on it all day.
It's just that there's a fine line between self-improvement and self-abuse.
Self-improvement is great, but where is the space for self-acceptance?
Where is the space for being enough, exactly as you are right now?
If you, too, have been in an endless cycle of self-improvement or attempting to fix yourself, your eating, your body, your relationships or any other aspect of yourself, I invite you to take on this challenge with me.  Several of my private clients are already on board.
Let's give ourselves a real "Summer Break".  We can always pick it back up again in the Fall.
Maybe you think there's no way you could do that, especially not now when it's summer, and you have to wear shorts or a bathing suit, and – you know– you have goals and all.
But how's it really serving you to focus constantly on improving yourself?  More importantly, what's it costing you?
Just think about it, OK?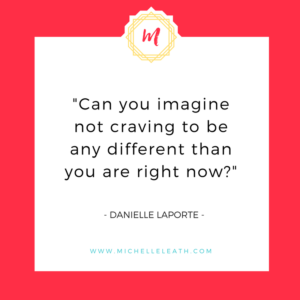 However, if you're not quite ready to take that on, I won't leave you high and dry. If you really want a couple of great personal development reads for Summer, here are the 2 best personal growth books I've read all year.  They totally rocked my world, and they might just change your mind about taking on this challenge with me:
 White Hot Truth, by Danielle Laporte – Known for her Truth Bombs, in this awesome look at the culture (and addiction) of spiritual seeking, Danielle reminds us that "you are your own guru", and asks us the question… "Can you imagine not craving to be different than you are right now?"  Ah the freedom.
The Subtle Art of Not Giving a Fuck, by Mark Manson – If you can't handle the F word, this is probably not for you.  But if you're down, Mark gives us an in-your-face reminder that in human life, sometimes stuff just feels like shit, and that doesn't mean you're a spiritual weakling.  He invites us to explore things like commitment, responsibility, and even being OK with being mediocre. And, of course, not giving a fuck about stuff that really doesn't matter.  #refreshing
I highly recommend them, and would love to know what you think.
So… today I'm sitting on a plane to Florida to visit a dear friend, mentor and soul sister for a much-needed getaway.  Yes, it's been suggested (and may be true) that my heart chakra is in need of balancing, my attachment style is less than secure, and perhaps I don't love myself quite enough. 
But instead of trying to do anything about any of that, my travel bag is filled with a couple of good novels, a new bottle of suntan lotion, and cute beach dresses.
Just what the doctor ordered.
Love & nourishment,
Michelle