There's a method to my madness.
My call to awakening came through my relationship with food and my body. That may be yours too, or it may not. In the end, we all have the opportunity to wake up to our true selves and learn nourish our souls. That's what I'm here to help you do.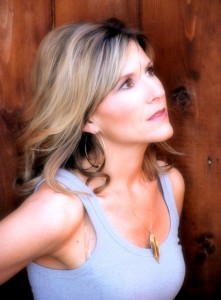 I'll tell you a little secret about how I healed my own relationship with food: I turned my focus away from food.
I stopped counting calories and carbs and started focusing on what I was really hungry for.
Sound refreshing?
Before you read any further I want to make it really clear what I stand for.
I'm all for losing weight if that's what you really need to do. But I'm even more for gaining life, regardless of where you stand with food or your body.
If your goal is simply to shift the number on the scale I'm probably not your girl. But if you are ready to explore your appetites, if you are ready to accept the invitation your struggle with food has been offering you and tap into a much deeper satisfaction, we can do some amazing work together.
My work is about nourishment at the soul level. It's about creating a 5-Star life. It's about transcending labels, and rules and shoulds. It's a dance of nourishment. A waltz of awakening.
I'm not here to tell you what to eat, but I can teach you a few new things about how to eat, in a way that turns the phrase emotional eater completely on its end. So we're going to talk about food, and then we're going to talk about a lot MORE than food.
I'm here to help you say "yes" to your true desires, to help you give yourself permission to be all of who you are, and to eat, live, love and nourish yourself on your terms.
And I'm here to help you unlock the possibility of the life you are truly craving: a life bursting at the seams with freedom, pleasure and purpose.
Are you ready to fill up on that?
"For the first time in my life, I can honestly say I love myself." –Yvette, Age 39