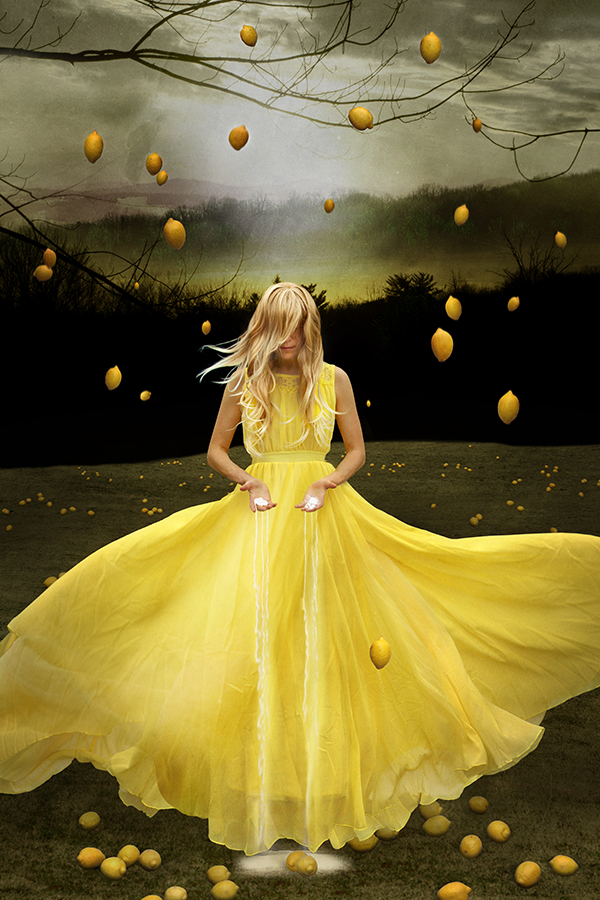 Adios 2017. I can't say that I'll miss you, as you turned out to be one of the most challenging of my 50 years on the planet so far. You brought me the lowest of lows, but also some profound insights and growth.
I know I'm not alone, as so many people have been feeling the same WTF quality to 2017. But I'm a firm believer that even in the greatest challenges, there's always learning to be had.  It's not what happens that defines you, but what you make of it.
So this year, rather than making resolutions or setting intentions, I'm asking questions… What did I learn in 2017? What am I most proud of? What will I do differently going forward? And since I just turned 50, I'm looking with a wider lens at not just the past year but the past decade… … Who have I become in my 40's?
I'll always remember my 40's as one marked with massive life changes – A divorce, the loss of my father, a career change, being thrust into a whole new world of personal and spiritual development, a couple of pivotal growth relationships, both of my babies leaving the nest, and most recently starting a new chapter on my own in a new city.
In some ways it was a "rupture" kind of decade, where a lot of things I'd built on fear and shoulds came crumbling down, some by my own hand and others presented to me by the Universe, and I've sometimes wondered if I'm on the right path.
But early in my 40's I realized I had a choice – continue to play it safe and pay the ever-increasing price of denying my hunger, or tell myself the TRUTH about what I desire and take the scary leaps to move toward that. That choice has required to examine every piece of emotional baggage from my past, face major fears head on, and source deep courage that I didn't know I had when I was younger. At times it has been really painful.
At the same time I found myself in some of the most incredible circumstances and doing things I could never have anticipated 10 years ago when I was a married marketing consultant/mom living in Clovis… like traveling across the country as a semifinalist in a national speaking competition, hanging out with world-famous authors, making amazing new friends all over the country, speaking on a stage to 350 women, being in love again, living by the beach, becoming a yogini, discovering my spiritual path through A Course in Miracles, being a coach and leader for dozens of amazing women, worked with incredible mentors and teachers, and so much more.
The cool thing is, through all of it, the ups and the downs, the wins and the losses, I learned a TON about myself and about life. Stuff I would have never had the opportunity to learn or experience had I played it safe.
Here are a few of my faves:
16 Simple Truths I Learned In My 40's
From a Course in Miracles I learned that there are only two energies in the Universe – love or fear. Anything that is not love is fear. Judgement, control, gossip, resentment, meanness, Trump… all fear. If you want to have a higher quality life, surround yourself with people who demonstrate a higher proportion of love, and make a solid effort to make your choices based on love, not fear. Caveat: choosing love over fear does not mean always saying yes.  Sometimes the most loving answer is NO.
You really ARE the creator of your experience. All the stuff I listed above – I created all of it – the good, the bad and the ugly – simply by my participation and consciousness (or lack thereof). This is good news because it means you can change your experience. Doesn't mean some stuff may not hurt or feel really shitty or take time, but you are always creating your experience.  I had NO idea about this when I turned 40.  I thought that everything I thought or felt was real and that stuff just happened to me.
Issues with food are not about food, they are about power. And the source of your power is your hunger, your desire, your appetite for life (so you can see how it gets tangled up). If you want to heal your relationship with food, you have to discover the underlying hunger and with the fact that you have desires in general, and transform that into power.
Self-improvement is awesome, admirable, exciting, beneficial, etc. until it becomes self-abuse. It's a fine line – tread carefully.
If you ask shitty questions you'll get shitty answers… For example – "Why me?" Never ends well.
The best answers come from inside you. I spent years asking a bazillion other people what I should do about every decision or challenge, and all it did was confuse me and set me up to disappoint people because inevitably nobody has the same advice. It wasn't until I hired a coach that I realized I actually had the answers. And every choice I've made from my OWN answers has been so much more meaningful and easier to execute.
There are two kinds of fear – the kind that says, "Run! You're in danger!" and the kind that says "Come hither… this is exactly what's needed for your growth." BIG key to life – learn to tell the difference.
Furthermore, make friends with fear, it's not going away. Being fearless isn't about not experiencing fear, it's about finding where courage lives in your body and making your dreams more important than your fear.
There's a big difference between motivation and inspiration. Inspiration comes from your SOUL, without it motivation can only take you so far.
I resisted this one for a long time because I really do believe people can change (I'm in the BUSINESS of helping people change!) but I've come to accept it: When someone shows you who they are, believe them the first time. If believing them means you need to exit their life, that may just be the catalyst for their change, or it may not, in which case you're better off anyway.
Your intuition is never wrong. It's only your denial of your intuition that gets you into trouble. Part B – your intuition doesn't speak to you through fear. If you're having fearful thoughts and you think it's your intuition, it's a lie.
Don't be afraid of the dark. (Your dark). Every feeling has a gift for you, a message, even the negative ones like grief, shame, anger, etc.. Every time I've allowed myself to go down into the depths, I've come up with a piece of wisdom. You just have to be willing to go there. If you don't that shit will come out sideways, I promise. When you can be OK with the dark you're free. I promise.
Forgiveness is a process. It is absolutely something you do for yourself, but it's not a one-shot deal. You make the choice to forgive, you get triggered or you slip, and you forgive again.  Rinse and repeat until one day there's peace. Don't beat yourself up for your slips, you're human. One of my mentors told me, "Personal mastery is not about whether or not you fall off your path, it's about how quickly you can bring yourself back to center."
Strength comes in many forms. For me, strength was leaving my marriage while for one of my close friends, strength was staying in hers. The key is to know what you're being strong for the SAKE of. Is it to gain something, or simply not to lose something (that you may have outgrown anyway)? Go for the gain.
The most important relationship in your life (other than perhaps your relationship to Spirit) is the relationship with yourself. If you don't like the way others are treating you, look at how you are treating yourself. Other people are ALMOST always mirroring back your own inner world. Or they're showing you a place where you need to firm up your boundaries.
As much as we'd like it to be, progress and growth is not linear, it's circular like a spiral staircase. You WILL keep coming back to your shit, to your edges and wounds, each time at a slightly higher echelon. The key at those times is to find one way to be spiraling up instead of spiraling around.
So now it's a new year and a new decade for me and time to keep spiraling up and put this learning into practice!
Some people like to choose a word or a theme for the year ahead, which I've often done in the past.  But I came across this image recently and it spoke to me so much that I now have it placed front and center on my bulletin board. So instead of choosing a word for 2018 I'm choosing this image as my theme for the New Year, because it perfectly captures how poised and ready I feel to take the lessons of my 40's and alchemize them into my best decade so far.
Yes, sometimes life hands us lemons, and it ALWAYS offers us lessons, and it's not what comes your way, but what you make of it that matters most.
P.S. If you're ready to turn some lemons into Lemonade in 2018 but you're not sure where to begin, let's have a conversation! I'm known for my superpowers in being able to illuminate blind spots and connect the dots so that you can see what's been holding you back and what's needed to change your life in 2018. Whether it's food, relationships, purpose, or wherever you feel stuck, I have 5 complimentary Clarity Booster sessions available now – first come, first served. PM or email me.
Hello 2018 and hello 50's: Let's make some fucking Lemonade!
(Thank you to my friend @Elisabeth Ladwig for creating this masterpiece and allowing me to use it!)